16 January 2019, AMRC Knowledge Transfer Centre.
The Nuclear AMRC invites you to explore the latest cutting-edge research into manufacturing techniques and materials for a new generation of nuclear power.
The UK Nuclear Innovation Programme (NIP) is supported by industry, academia and research centres, and backed by government. It involves a series of collaborative projects, led by leading UK companies and research centres, to deliver the most innovative solutions to meet the needs of the UK nuclear industry in six broad areas.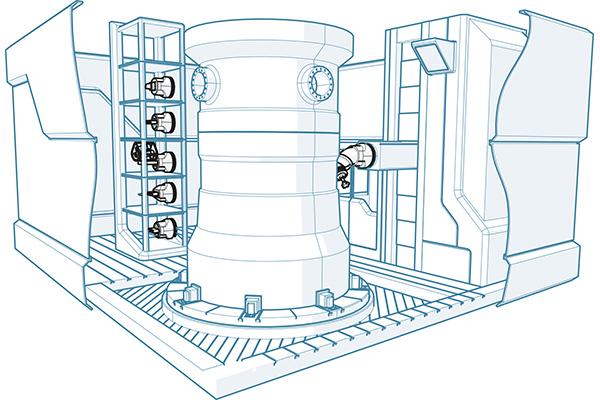 This exclusive seminar features presentations from projects in the advanced manufacturing and materials area, with speakers from Cammell Laird, Frazer-Nash Consultancy, Wood and Nuclear AMRC, plus an introduction from the Nuclear Innovation and Research Office. Topics range from nano–structured metals which could extend the life of reactors, to integrated tooling and intelligent fixturing which could halve the cost of producing large assemblies.
This industry-focused seminar is open to Nuclear AMRC members, F4N-granted manufacturers, and industry and research partners. Download the flyer for more details, including agenda and speakers.
To register, go to: nip-manufacturing-materials.eventbrite.co.uk