Friday 10 July, AMRC Knowledge Transfer Centre.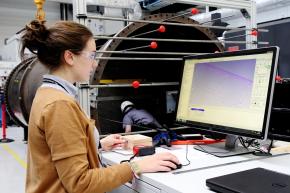 The Nuclear AMRC is honoured to host an exclusive presentation by Professor Dame Athene Donald on gender balance in science and engineering.
Professor Dame Athene Donald DBE FRS is professor of experimental physics at the University of Cambridge, and chair of the Athena Forum, an independent organisation focusing on diversity in science, technology, engineering, mathematics and medicine.
Professor Donald says: "Nearly half a century on from the equal pay act, true equality between men and women remains a distant goal. Both in terms of pay, and in terms of the jobs they fill, men and women fare very differently.
"The engineering profession is one where women are by and large conspicuously absent. Schools frequently do not encourage girls to think about engineering as a career and too often cultural stereotypes rule.
"I will look at where the sticking points are and what educators and employers can do to overcome the implicit hurdles women seem to face."
The event is free to staff and students at the University of Sheffield, and supported by the Faculty of Engineering and Women@TUOS. For more information, see the Women@TUOS events page.