2 October 2018, Rotherham.

The Nuclear AMRC, Cyan Tec Systems and Trumpf invite industry to discover the latest advances in welding technology and explore a state-of-the-art 16kW laser cell.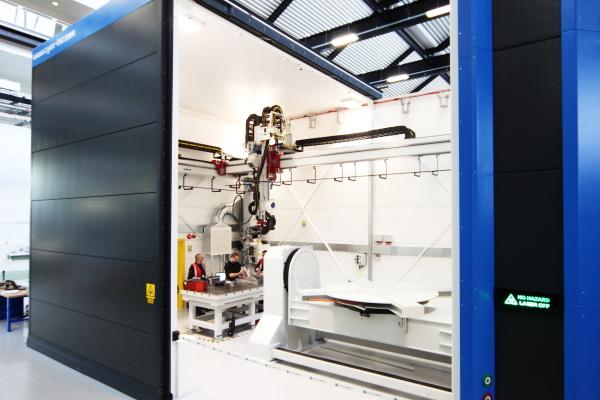 The Nuclear AMRC is leading research in high-performance welding techniques for the most demanding industries. The centre recently invested in a 16kW disk laser system designed and built by Loughborough-based Cyan Tec Systems, a robotic and laser specialist providing advanced manufacturing systems across a diverse range of high-tech sectors including nuclear, aerospace and automotive.
The system includes a high-tech Trumpf 16kW solid state disk laser, which minimises heat distortion and thermal stress to achieve high-quality welds for stainless steel, aluminium, titanium and alloy products. The Cyan Tec laser cell at the Nuclear AMRC is now driving forward advanced welding applications in industries including nuclear, marine and aerospace.
The open day offers the opportunity to learn about the latest advanced welding techniques, talk to Cyan Tec engineers and Nuclear AMRC researchers, and see the disk laser cell in action.
This event onTuesday 2 October is designed for manufacturers who are considering incorporating advanced laser solutions into production lines, as well as nuclear decommissioning organisations who could benefit from the latest advances in laser technology.
The open day is free to attend for relevant businesses, but numbers are limited. Please register now for either the morning session (9.30–12.30) or afternoon session (1–3.30) to ensure your place.