Thursday 11th October 2012, Culham Science Centre.
The United Kingdom Atomic Energy Authority and the Nuclear Institute present exclusive insight into the manufacturing and business opportunities of the International Tokamak Experimental Reactor (ITER).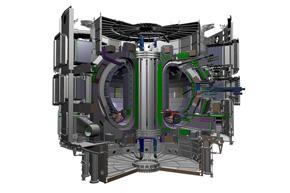 ITER is an innovative nuclear fusion test reactor, to be constructed at Cadarache, France, over 10 years at a cost of over Euro12 billion. The day will introduce the procurement opportunities of the programme, including the opportunity for one-to-one meetings with key commercial managers. Attendees can also see current fusion projects including JET (Joint European Torus, the world's largest fusion reactor) and MAST (Mega Amp Spherical Tokamak, the UK's own experimental fusion reactor).
For more information, see: www.fusioniteropportunities.org.uk