5-7 October 2011.
The Nuclear Institute's Young Generation Network presents the Rough Guide to Nuclear New Build 2011.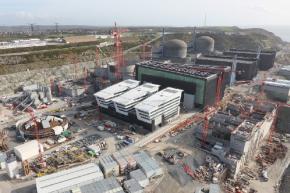 This year's seminar includes visits to Sheffield Forgemasters, the Nuclear AMRC, and an optional day trip to the Flamanville 3 construction site, France.
The seminar will provide delegates with an overview of the proposed nuclear new build plans in the UK and to also understand some of the drivers behind it.
Organisations  speaking at the event include: Areva, Westinghouse, GE Hitachi, Office for Nuclear Regulation and Nuclear AMRC.  The keynote presentation will be from the Office for Nuclear Development, Department of Energy and Climate Change.
For more information, contact newbuild@nuclearinst-ygn.com