The government is considering a string of applications from small modular reactor developers to enter the UK's generic design assessment (GDA) process.
The GDA allows the Office for Nuclear Regulation and Environment Agency to assess the safety, security and environmental protection of nuclear power plant designs. It is intended to support the construction of a number of new power stations by approving a standard reactor design which can be deployed in different locations.
BEIS has announced that it is now assessing submissions from six small modular reactor (SMR) developers to enter the GDA process.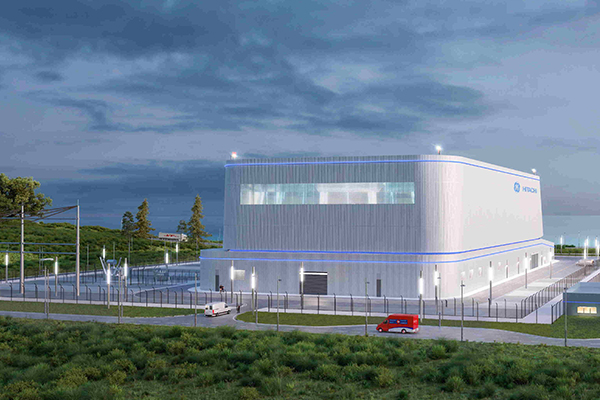 GE Hitachi submitted an application for its BWRX-300 boiling water reactor in December. The BWRX-300 is a 300MWe water-cooled, natural circulation SMR, with passive safety systems adapted from the US-licenced ESBWR. GE Hitachi says it has been designed to achieve construction and operating costs which are substantially lower than traditional nuclear technologies, and could be deployed as early as 2028.
"We believe the BWRX-300 is the ideal technology to help the UK meet its decarbonization and energy security goals," said Sean Sexstone, executive vice president for advanced nuclear at GE Hitachi. "Regulatory agencies in Canada and the US are collaborating on their licensing review of the BWRX-300. Through the GDA process we look forward to engaging UK regulators and enabling collaboration with their global counterparts."
The US-Japanese company's submission was supported by Jacobs UK, which has supported licensing applications for new nuclear power plant projects in the UK since 2007.
"Our work with GEH on this application will progress our joint aim of ensuring the UK's energy security and building a more connected and sustainable world," said Dawn James, vice president for nuclear power at Jacobs.
Earlier this year, GE Hitachi signed an initial agreement with Sheffield Forgemasters to discuss how the manufacturer  could help meet the potential demands of deploying the BWRX-300 in the UK.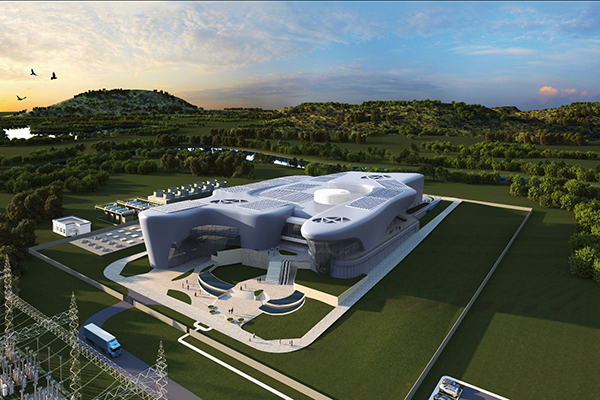 Holtec has submitted its SMR-160 design, a 160MWe pressurised water reactor developed in collaboration with Mitsubishi Electric of Japan and Hyundai Engineering and Construction of Korea. US-based Holtec proposes to deploy 32 SMR-160s (5.1 GWe total) in serial production by 2050.
"The decisions made today will impact how future generations in the UK will live and work, and the vitality of the nation's economy as a whole," says Dr Richard Springman, senior vice president of international projects for Holtec Britain. "I believe will need multiple, complementary nuclear power plant designs based on proven PWR reactor technology already in the United Kingdom to assure carbon-free energy security ten years from now; and we have to start now."
Holtec Britain also announced a joint memorandum of understanding with Balfour Beatty and Korea's Hyundai on construction planning for the UK, with potential sites identified at Trawsfynydd, Heysham and Oldbury.
Other applications have come from new nuclear companies.
US-based X-energy is working with Cavendish Nuclear to deploy its high-temperature gas reactor in the UK. The reactor is aimed at industrial decarbonisation as well as electricity generation. X-energy says its first units will be deployed in the US from 2027, with the UK to follow.
UK-Italian start-up Newcleo focuses on lead-cooled fast reactors. The company is aiming to develop a 30MWe micro-reactor by 2030, followed by a 200MWe reactor fuelled by waste from existing nuclear plant.
UK Atomics, a subsidiary of Danish-based start-up Copenhagen Atomics, is developing a containerised thorium molten salt reactor. The firm says it has already constructed a prototype reactor, and is aiming for first deployment in 2028.
And GMET, a Cumbrian engineering group which last year acquired established nuclear supplier TSP Engineering, says it is developing a small reactor called NuCell for production at TSP's Workington facility.
So far, Rolls-Royce SMR is the only SMR developer to formally begin GDA. The firm submitted its 470MWe design in November 2021, with the regulators starting the first stage of assessment in April 2022.