The Nuclear AMRC has committed to charitable fundraising in 2023.
The centre is supporting Macmillan Cancer Support with the aim of raising at least £25,000 to help people with cancer live as fully as they can.
We are also raising funds to support regional charities based in the communities around our facilities, including Treetops Hospice which provides nursing care and emotional support for adults and their families in Derbyshire and Nottinghamshire.
Our team will be carrying out a variety of fundraising activities over the year.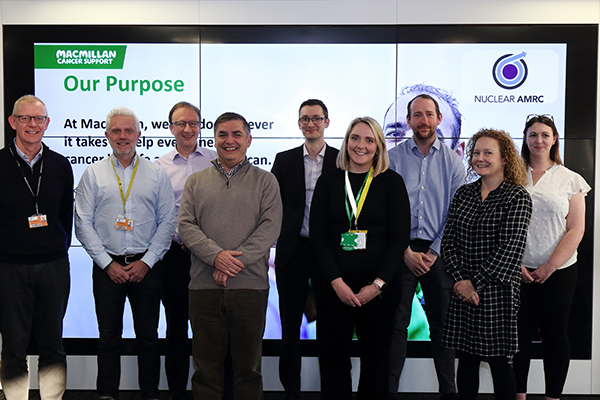 We have created a Nuclear AMRC JustGiving team page for donations to Macmillan, with the opportunity to sponsor specific individual and group challenges through the year.
Current sponsored challenges include:
CTO Charles Carpenter and colleagues in the centre's technology office are organising a series of sponsored walks and bike rides for colleagues.
Business development manager Neil Murray will complete 50 tonnes worth of squats through December.
CEO Andrew Storer and business support analyst Isobel Storer have entered the London Marathon for 2024.
Donations from our members, partners, Fit For Nuclear companies and other stakeholders will be most welcome.
Completed challenges
Delegates at our Nuclear Manufacturing Summit in October raised more than £9,200 in donations and a silent auction – thanks to all who contributed!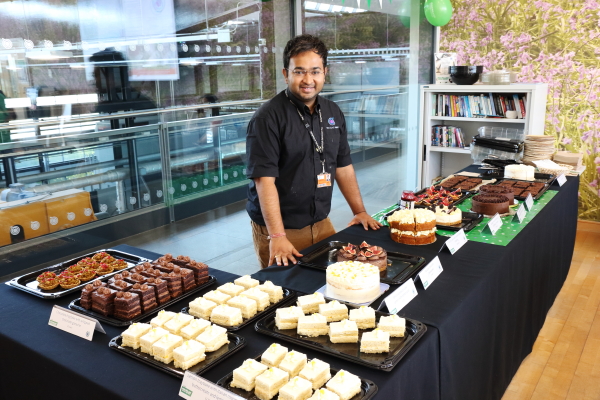 In late September, research associate Dr Rahul Mandal completed a marathon baking challenge for a staff coffee morning – raising more than £2,200 from sponsorship and sales.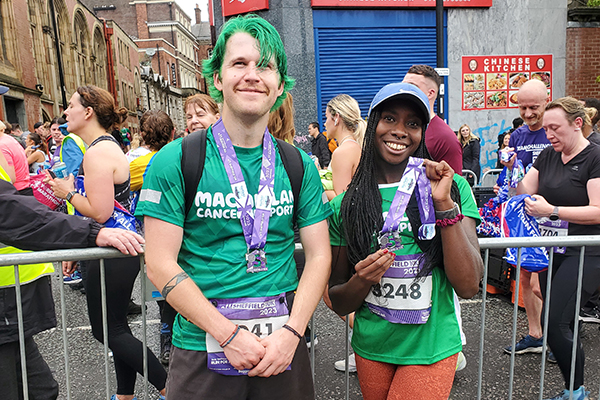 Research engineer Dr Robin Hildyard and mechanical engineer Dami Shofoluwe ran the Sheffield 10K in late September, raising close to £1,000 between them.
Project manager Loretta Sarpong committed to walking 100 miles in August.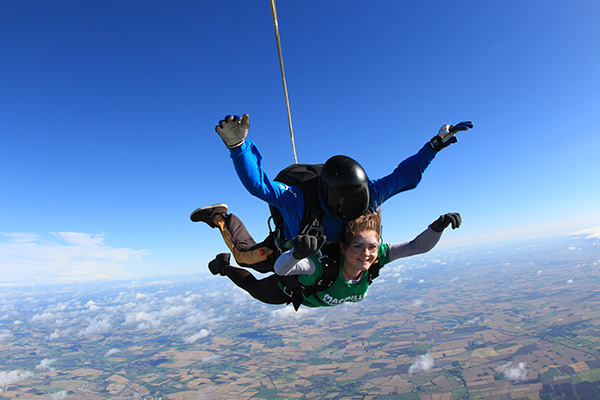 Business support analyst Isobel Storer completed a tandem skydive in August.
Senior research fellow David Malley committed to 100 push-ups and sit-ups each day through June, and more than tripled his fundraising target.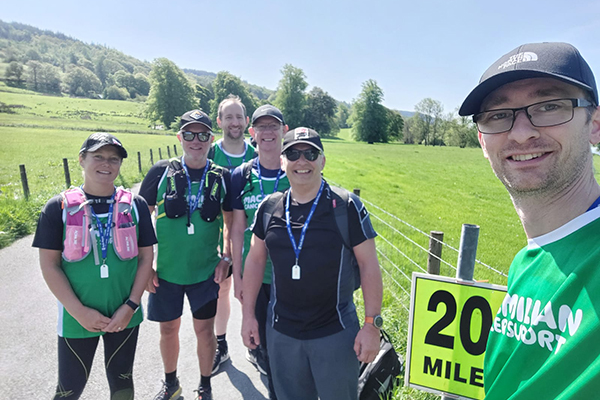 In May, members of our executive team completed the 40-mile Keswick to Barrow walk, raising over £2,500.
And our supply chain development team swam, ran, walked and otherwise propelled themselves over the distance from Land's End to John O'Groats within a month. The team exceeded their 837-mile target by over 400 miles, virtually making it back down into Cumbria, and are now encouraging Fit For Nuclear companies to follow their example. Contact your industrial advisor if you'd like to collaborate.