Clean nuclear technology company newcleo has signed a memorandum of understanding (MOU) with the Nuclear AMRC, establishing an outline for a collaborative partnership to drive forward manufacturability, supply chain, and development studies for pioneering nuclear technologies.
newcleo is working to deliver innovative reactors which will significantly reduce existing volumes of radioactive waste and plutonium, as well as end the need for further uranium mining for the long-term benefit of communities and the environment. The first step of newcleo's delivery roadmap will be the design and construction of the first-of-a-kind Mini 30MWe lead fast reactor to be deployed in France by 2030, rapidly followed by a 200 MWe commercial unit two years later.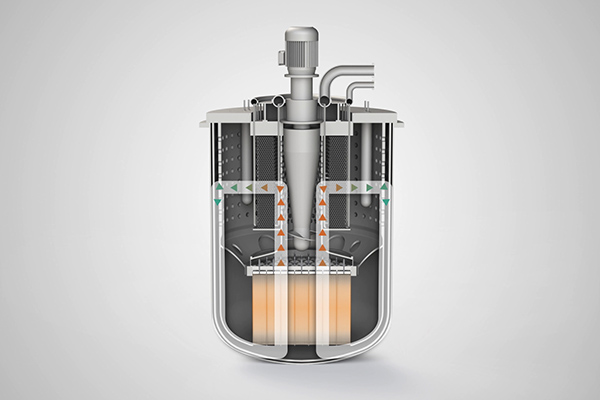 This MOU between newcleo and the Nuclear AMRC establishes the foundation of a partnership for exploring a range of technical and business operations, including supply chain readiness assessments, investigation into potential supply chain partners, identification of entities for potential acquisition, modularisation studies, manufacturability and fabrication assessments, material and metallurgy studies, and any other future areas of interest that are in the scope of agreement between the two parties.
Stefano Buono, newcleo chairman and CEO, commented: "I am pleased announce the signing of this Memorandum of Understanding with the Nuclear Advanced Manufacturing Research Centre in the UK.
"As an organisation that has consolidated their position at the heart of the UK's civil nuclear manufacturing industry, we are enthusiastic about this opportunity to work collaboratively alongside the Nuclear AMRC to push forward innovation in nuclear, participating in activities that will play a role in meeting our ambitious plan-to-market.
"This partnership provides support to the development of our end-to-end industrialisation strategy, as well as our business activities in the UK. This will play a helpful role in our mission of building a new competitive industrial standard in nuclear energy and providing safe solutions to energy and environmental challenges."
Andrew Storer, Nuclear AMRC CEO, said: "We look forward to working with newcleo to help bring their advanced modular reactor to market, and help them tap into the capabilities of the UK's nuclear supply chain. Advanced reactors like newcleo's have a vital role to play in decarbonising electricity generation and energy-intensive industrial processes, and potential development in the UK will offer significant opportunities for nuclear-ready manufacturers to win work. Our experience in manufacturing innovation and supply chain development will help them achieve their ambitions in the UK and worldwide."
Privately funded and headquartered in London, newcleo was launched in 2021 to be an innovator in the field of nuclear energy. Its mission is to generate safe, clean, economic and practically inexhaustible energy for the world, through a radically innovative combination of existing, accessible technologies. newcleo capitalises on thirty years of R&D activity in metal-cooled fast reactors and liquid-lead cooling systems, and has around 430 employees across Europe.