The nuclear industry needs to embrace innovation to manage its recruitment challenge, argues Chris Pook, government policy director at the Nuclear AMRC.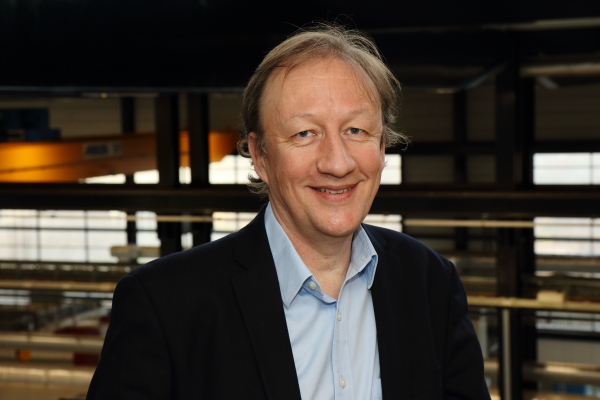 The nuclear sector faces a formidable recruitment and skills challenge to deliver the national targets for low-carbon energy alongside work on decommissioning and submarines. By some estimates, the number of people joining the sector needs to quadruple over the next 16 years to fill 120,000 new vacancies. That's a daunting challenge when other sectors such as renewables, construction and transport will also need huge numbers of skilled workers to deliver their share of decarbonisation.
We need to look at how we can use emerging technologies to reduce these demands on the workforce, by helping skilled people be more productive, and automating technically demanding but repetitive tasks. We believe that deploying advanced manufacturing processes along the supply chain, and embracing digital technologies across other areas of operations, could cut the required number of new recruits by half.
Nuclear will still be a growing industry, but we can bring in fewer people to do more by working smarter. We won't be able to deliver our full potential if we depend on an unrealistic number of people moving into the sector to work in the same old ways.
We're already moving in the right direction in manufacturing for new power plant. Small modular reactor (SMR) developers are designing in advanced manufacturing techniques at an early stage, and using lessons from other sectors such as aerospace to improve productivity. Often, these techniques could also be used for current designs of gigawatt-scale reactors but aren't accepted by the design code which stipulates every detail of production.
Some of the biggest recruitment gaps are for nuclear-skilled welders, who are much in demand across the new build, decommissioning and submarine programmes. In many cases, nuclear customers rely on long-established welding technologies which are considered outdated in other nimbler sectors. Newer techniques can improve productivity and quality but, until they're accepted in the ASME or RCC-M codes, any would-be user would have to clear significant additional regulatory hurdles.
Securing that approval for advanced manufacturing techniques is part of our role at the Nuclear AMRC. Over the past five years, we've worked with US research institute EPRI to develop electron beam welding and other techniques for the production of SMR pressure vessels, including work with ASME code to support industry adoption.
Electron beam welding allows multiple arc weld passes to be replaced by a single deep-penetration weld, cutting the time needed to join pressure vessel sections from days to hours. That means one welder trained in electron beam techniques can achieve as much in a day as dozens of arc welders.
We can also achieve a lot by simplifying high-volume products such as decommissioning waste containers without compromising quality. We've demonstrated that casting the top flange of a 3m3 box instead of fabricating it could save more than 400,000 hours of machining and 210,000 hours of manual welding over the expected production of 15,000 containers. And fabricating the walls of the box from a single piece, rather than four welded walls, would cut welding requirements by three quarters. Together, that could remove the need for up to 1,000 highly-skilled specialists who simply aren't available in the current market.
Digital technologies can also change the way we do many jobs. We're developing ways to use digital twins, machine learning, simulation and automated control to improve the efficiency of nuclear manufacturing and construction. Machine learning and AI can also help in business areas such as collating the evidence to secure approval for nuclear projects, automating repetitive tasks such as document analysis and contract intelligence.
The other way to mitigate the skills challenge is to change the way we work as a sector. We need to manage all these projects across new build, decommissioning and defence in a way that makes it easier for skilled people and suppliers to move from one project to the next, with minimal pain and paperwork.
We would all benefit from a single demand-planning tool, a shared database of material requirements and capabilities, and stronger working across support organisations. A single approved vendor list would make life much easier for suppliers, as well as freeing up the thousands of people who maintain the estimated 3,500 different lists currently used across the sector.
With our combined understanding of manufacturing innovation and supply chain capabilities, the Nuclear AMRC is well placed to support a lot of what needs to be done. But we can't do it alone – we need commitment from across the industry and central funding as part of an integrated skills strategy and supply chain programme.
The only way that the nuclear industry can deliver its full potential is by allowing people to use their skills as efficiently as possible and setting realistic targets for recruitment, rather than relying on attracting tens of thousands of additional skilled workers who don't actually exist.