Rolls-Royce SMR has identified four potential sites for deploying its power stations, which could deliver a total of 15GW of new low-carbon power.
All four locations are current nuclear sites owned by the Nuclear Decommissioning Authority (NDA), which supported the siting assessment review.
Two – Trawsfynydd in North Wales, and land neighbouring the Sellafield site in Cumbria – are controlled by the NDA. The other two – Wylfa on Anglesey, and Oldbury in Gloucestershire – are currently leased to a third party following the withdrawal of Horizon Nuclear Power's proposed new build projects at the sites.
Tom Samson, CEO of Rolls-Royce SMR, said: "I am tremendously grateful to David Peattie and the NDA team for their work in helping inform our understanding of the significant opportunity to bring new nuclear power back to nuclear communities across England and Wales.
"Identifying the sites that can host our SMRs is a key step to our efficient deployment – the sooner that work can begin at site, the sooner we can deliver stable, secure supplies of low-carbon nuclear power from SMRs designed and built in the UK."
Rolls-Royce SMR matched the sites against a set of assessment criteria that will enable stations to be operational by the early 2030s. These include existing geotechnical data, adequate grid connection, and a site large enough to deploy multiple SMRs.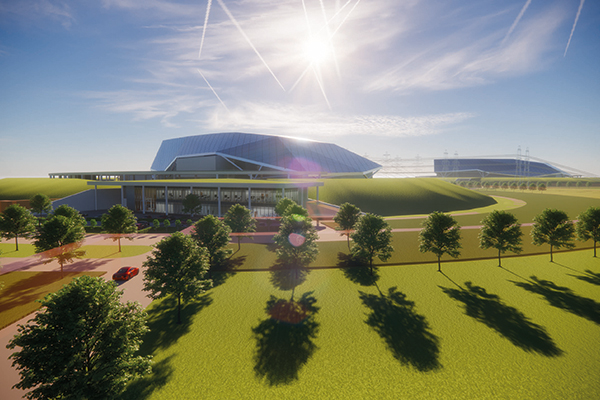 This is the first phase in a programme of work which is considering siting, collaboration opportunities and the socio-economic benefits of deploying Rolls-Royce SMR units on land within the NDA estate. Other locations across the UK are also being evaluated.
The NDA says the work is consistent with its mission to clean up the UK's earliest nuclear sites safely, securely and cost-effectively to release them for other uses, with the aim of benefiting local communities and the environment.
David Peattie, CEO of the Nuclear Decommissioning Authority, said: "This study is a tangible step forward in our mission to safely decommission our sites and free up land for future use, delivering benefit to local communities and so to the wider economy.
"We're engaging with several potential partners to explore the use of land in our estate whilst utilising the NDA's nuclear sector expertise to support the delivery of the UK government's energy security strategy."
The UK has a range of siting options for new nuclear infrastructure. The flexibility and smaller footprint of the Rolls-Royce SMR mean that maximum benefit can be derived for the taxpayer by building on sites that are owned by the NDA, the company says.
Any formal commitment of NDA land or other support would require government approval via BEIS.