Nuclear Energy Components (NEC) is starting work with the Nuclear AMRC to develop environmentally-friendly machining techniques which will reduce the cost, lead time and risk of high-value nuclear components.
The project is funded by the UK government's Nuclear Innovation Programme, and is part of a £40 million investment in advanced nuclear technologies announced in July.
Derbyshire-based NEC specialises in metal components for the nuclear industry, including stainless steel parts for the fuel assemblies used in the UK's fleet of advanced gas-cooled reactors. These intricate components are machined using traditional emulsion-based coolants, resulting in large volumes of liquid waste and contaminated metal chips.
Over the past few years, the Nuclear AMRC's machining researchers have investigated supercritical carbon dioxide as an alternative coolant, alone or in combination with a minimum quantity of lubricant (MQL).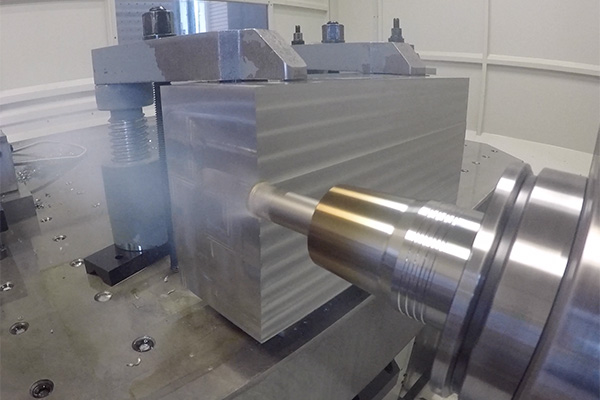 A supercritical fluid combines the physical properties of both a liquid and a gas. That makes it extremely efficient for carrying away heat from the cutting zone, and also dense enough to carry away swarf in deep-hole drilling.
Minimising oil-based coolant also improves component cleanliness, an important consideration for safety-critical nuclear components, while reducing health risks to machine operators and environmental risks from used oil.
The new year-long project, called Process Improvement Through CO2 Cooling (PITCO2C), will develop the technology to take it closer to production for 316L stainless steel, and demonstrate its benefits for the production of fuel assembly components.
"As a key supplier to the UK fleet of advanced gas-cooled reactors, and with over 50 years experience manufacturing for the nuclear sector, we are committed to remaining at the forefront of manufacturing technology," says David Greenan, sales director for NEC.
"Using supercritical CO2 as a cutting lubricant offers us the opportunity to increase productivity while greatly reducing the environmental impact of our manufacturing process. Not using a traditional flood coolant also means the products we produce need less cleaning, and reduces any potential detrimental health impacts on our staff."
The project builds on previous projects led by the Nuclear AMRC, with early research funded by the High Value Manufacturing Catapult. The technology was further developed as part of the Inform project funded by the first phase of the Nuclear Innovation Programme, which demonstrated that supercritical CO2 and MQL can significantly improve machining performance and increase tool life, with no detriment to the material properties of the machined alloy.
"Each R&D project get us one step closer to providing the UK with a competitive advantage in the nuclear industry," says Dr Krystian Wika, technical fellow at the Nuclear AMRC. "One of the major benefits for industry of supercritical CO2 is that, compared with other advanced cooling methods such as liquid nitrogen assisted machining, the technology is relatively easy to retrofit on the machine tools which manufacturers are already using."
NEC will work with the Nuclear AMRC to develop a rotary gas connector for retrofitting a CO2 coolant unit to legacy machine tools, removing barriers to adoption for the supply chain. The prototype connector will be tested on one of NEC's large-scale milling machines, and at TSP Engineering in Workington, Cumbria.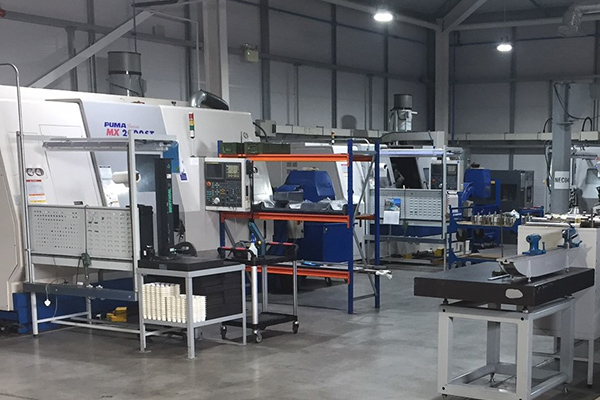 The Nuclear AMRC team will also work with NEC to model the financial impact of adopting supercritical CO2 in place of traditional coolants. By optimising the cutting parameters for tool life and productivity, machining costs could potentially be cut by half.
"It is vitally important, not just for us but also for UK manufacturing as a whole, that we increase our competitiveness in a global marketplace," Greenan says. "If we can achieve this alongside reducing health risks and minimising our environmental impact, then the benefits would be huge."